Enjoy this personal twist on a traditional family dish that's fun to assemble and easy to bake! They'll come out moist and flavorful every time!
Ingredients
1 lb. ground beef
2 eggplants
18-20 fingerling potatoes
1/2 onion
1 tsp. Aleppo red pepper
1 tsp. mint
1 tsp. salt
1 tsp black pepper
1/4 cup bulgur #1
4-5 mini bell peppers
1 bunch fresh mint for garnish
Sauce
1 tsp . Olive oil
1/2 onion
1 tbls. tomato paste
1 tbls. red pepper paste
1 tsp. salt
1/2 tsp black pepper
1 tsp. Sugar
2 tsp. dried mint
2 cups water

Directions:
Preheat oven to 400 degrees.
Peel the eggplant (I prefer Japanese eggplants) in just three sections (don't need to peel the entire skin)
Cut the eggplants just over an inch wide
Optional: Lightly season eggplant slices with salt and grill. You may also fry them or simply add them to the dish raw.
Chop half the onion (the other half will be used for the sauce).
Add the chopped onion to the ground beef in a large bowl
Add bulger, salt, Aleppo pepper and dried mint to the beef
Mix all ingredients well by hand
Chop the other half of the onion
Heat very little oil to a frying pan and add the chopped onion
 Add salt, tomato paste, red pepper paste, dried mint, water and sugar
Whisk all ingredients together, when sauce starts bubbling, remove from heat
 Cut the edges of the fingerling potatoes so that they are the same length as the slices of eggplants.
Assemble the dish by layering the bottom of the baking dish with some of the sauce (Just enough to cover the bottom).
Make small meat balls with the beef mixture and place around the pan, alternating between beef, eggplant and potatoes.
Add the remainder of the sauce on top of the diesh
Slice the baby bell peppers and add to the top of the dish.
Cover with foil, bake at 400 degrees for 40 minutes.
Uncover and bake for another 20 minutes.
Garnish with fresh mint and serve!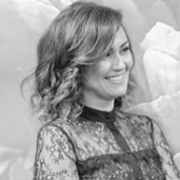 Shushan Darzian is the founder and owner of Ladybugs Catering & Events. Her passion for food, presentation and exquisite detail drive her mission to provide outstanding service for her clients. As a former educator, she is committed to life-longing learning and loves to travel. She resides in Southern California with her husband and two sons.
https://ladybugscateringandevents.com/wp-content/uploads/2019/10/IMG_3846.jpg
1080
1620
Shushan Darzian
https://ladybugscateringandevents.com/wp-content/uploads/2022/11/Ladybugs_logo_Fall_Set-300x100.png
Shushan Darzian
2019-11-04 16:51:13
2020-05-26 15:58:47
Recipe: Oven-Baked Beef Kebab with Eggplant