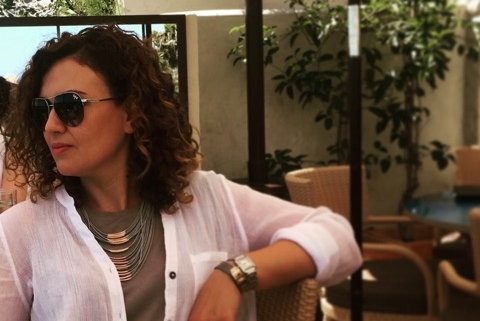 I believe that our experiences play a significant role in shaping who we are. I look back on my life and think about what made me who I am—try to pinpoint my mistakes, and understand my choices. I've learned that the little things in life make you who you are and that if something seems hard in the moment, those experiences only make you stronger. My experiences have shaped many things, and I've come to realize two truths: "Every problem has a solution" and "have the passion to do it". Being a mother, wife, daughter, teacher, and business woman have given me the chance to do what I love.
Looking back I've always been captivated by cooking. Growing up in Armenia I needed to learn my way around the kitchen because there was a basic expectation that I needed to know how to cook when married. From a young age I learned and I experimented with preparing various dishes for my family. One of my earliest memories is of baking cookies for my family, and getting their positive feedback. Having fun with food at home and being appreciated by those who love you was a remarkable experience! From then cooking became my outlet for creativity and my first passion. It seemed there was no limit to what I could create. My family always encouraged me (even if the outcome wasn't the best). I never gave up, never felt demotivated, and was never afraid to take a risk—it's the same mindset that drives me today. I attribute a lot to my parents and the early years that shaped my attitude towards life. One of the strengths they rooted in me is resilience towards negativity—I do not allow it to upset my mindset. My deep respect for my parents and my commitment to never disappoint them kept me going. Their choice to focus on the positive instead of the negative is vital to who I've become.
My clients' ideas are more than a menu, a theme or color scheme: they're an atmosphere, a feeling, and it sets the tone for the event.
I always love the challenge to create something new, something I've never done before. My clients inspire me and I build off of their ideas. My goal is to give them what they want and I enjoy bringing their vision to life. That, combined with my passion for creativity, motivates me to constantly grow and raise the bar for myself. My clients' ideas are more than a menu, a theme or color scheme: they're an atmosphere, a feeling, and it sets the tone for the event. I maintain high standards for myself and I value transparency with my clients. Between creativity and particularity, my clients know what to expect of me and build a relationship on trust that I don't take for granted. It creates momentum to do more—and that is exactly what I thrive on.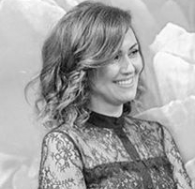 Shushan Darzian is the founder and owner of Ladybugs Catering & Events. Her passion for food, presentation and exquisite detail drive her mission to provide outstanding service for her clients. As a former educator, she is committed to life-longing learning and loves to travel. She resides in Southern California with her husband and two sons. 
https://ladybugscateringandevents.com/wp-content/uploads/2019/02/IMG_0198.jpeg
480
480
Shushan Darzian
https://ladybugscateringandevents.com/wp-content/uploads/2022/11/Ladybugs_logo_Fall_Set-300x100.png
Shushan Darzian
2019-02-13 21:42:17
2019-03-15 23:50:11
Beginnings