This is a quick and delicious oven-baked fish wrap with minimal ingredients.
Serving size: 4
Ingredients:
1 lb. halibut
1 stick of butter
6″ x 9″ pieces of lavash bread
Salt and black pepper for seasoning
Herbs: parsley, oregano or tarragon (optional)

Directions:
Preheat oven to 375 degrees.
Cut filet of halibut into four equal pieces.
Season with salt and black pepper and set aside.
Cut lavash bread into four 6″ x 9″ pieces with scissors (or use pre-cut lavash bread)
Lay lavash pieces white-side down.
Place halibut in middle of lavash and add two slices of butter next to each other on top of fish.
Optional: add a sprig of your herb of choice on top of butter slices.
Fold and wrap each piece of fish with lavash, making sure butter side is on top with the weight of the fish holding the wrap together.
Lay wraps in pan and bake in preheated oven for 15 min until golden brown.
Brush residual butter from pan over the wraps.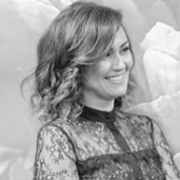 Shushan Darzian is the founder and owner of Ladybugs Catering & Events. Her passion for food, presentation and exquisite detail drive her mission to provide outstanding service for her clients. As a former educator, she is committed to life-longing learning and loves to travel. She resides in Southern California with her husband and two sons.
https://ladybugscateringandevents.com/wp-content/uploads/2020/05/IMG_5645-scaled.jpg
2560
1920
Shushan Darzian
https://ladybugscateringandevents.com/wp-content/uploads/2022/11/Ladybugs_logo_Fall_Set-300x100.png
Shushan Darzian
2020-07-14 17:37:33
2020-07-15 03:13:17
Recipe: Fish Lavash Wraps