Hosting an event and catering and event both have similar responsibilities—-however, the essential difference for a host to keep in mind is entertaining both our guests as well as ourselves. Being a part of the event is just as important as planning it and sometimes it's easy to exclude ourselves from the fun because we're so preoccupied with managing the details. Preparation is important— to plan the event and dress the part—it is equally important to feel included in the festivities. I truly believe it's important to not only look the part, but to be a part…and enjoy the occasion!
I recently hosted a very special dinner for my cousins. About eight years ago we realized that as our lives got busier with work and our families, we saw each other less and less. It was hard for us to accept distance when we were raised together and had been very close since childhood; so we made a pact to have dinner together once a month, just us. Each of us takes a turn hosting this important dinner, and we have the chance to catch up, share laughs, play games, eat good food, and enjoy each other's company! Our rules are simple. The dinner is intimate, it's with cousins only, we prepare the food instead of ordering it, and we don't use plastic ware. Of course there are some exceptions—life happens. Sometimes our children join us, and we have an opportunity for more games, more bonds, and hopefully more traditions to pass onto them. What's most special about our deal is that we created it between cousins and it has grown into our tradition.
I truly believe it's important to not only look the part, but to be a part…and enjoy the occasion!
Recently, it was my turn to host and I had a few things in mind for the dinner. My job as the host is to prepare great food, drinks, and entertainment. Consideration for your guests is important for any event—their likes and dislikes—when planning. Knowing my cousins, I realized they hated cocktail hour, and I needed to give them what they really wanted: sitting together at the table, talking and enjoying delicious food. With this in mind, I made cocktail hour face-to-face, with the same space for conversation but with more food within reach for us to munch on. We sat at the table with low floral centerpieces and a middle runner filled with food. The table was a grazing station with a variety of appetizers and dishes spread across the table. My goal was to have the food flow naturally, just like the conversations we'd be having at the table!

For any event I give myself the freedom to be creative—and while I admit I do procrastinate a bit when it comes to my own events—-I am mindful that planning is important and preparing is necessary. These are a few things I always consider:
The food—I have fun with preparing the menu for my guests, and especially with my cousins, I like to ask what each prefers to eat.
The theme—this is vital for the ambiance—it's important to set the tone of the evening for guests and the added effort shows you care. In selecting the theme, I always consider the season. The menu selections for the event are usually custom tailored to seasonal food items. The colors of the season also inspire both the table setting and arrangements which contribute to the overall ambiance.
The entertainment—my family loves playing games, these are often competitive but always end with love and laughter!
Whether entertaining or hosting, preparing or planning, I always remind myself to enjoy the process. Some of it comes with experience and trying new things, but I like to have fun and be creative every step of the way.
For more tips on hosting and how I prepare for an event, click here!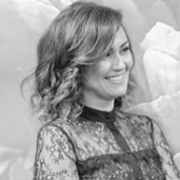 Shushan Darzian is the founder and owner of Ladybugs Catering & Events. Her passion for food, presentation and exquisite detail drive her mission to provide outstanding service for her clients. As a former educator, she is committed to life-longing learning and loves to travel. She resides in Southern California with her husband and two sons.
https://ladybugscateringandevents.com/wp-content/uploads/2019/07/IMG_2198.jpg
3024
4032
Shushan Darzian
https://ladybugscateringandevents.com/wp-content/uploads/2022/11/Ladybugs_logo_Fall_Set-300x100.png
Shushan Darzian
2019-07-30 06:30:52
2019-07-31 01:32:43
Tips on Hosting a Dinner Party