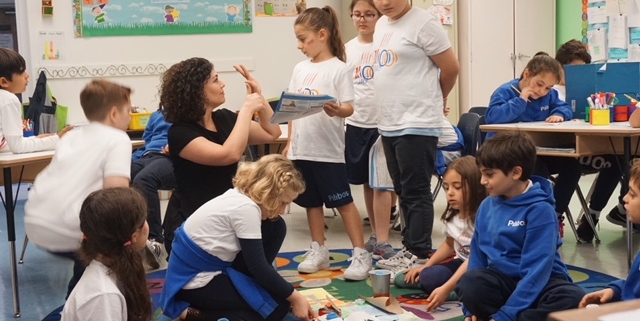 I have always been hands-on with Ladybugz, Inc. I'm involved in the entire process— from the team effort in preparing the dressings and marinades, meeting with clients, the logistics of the business, to attending the events and managing them. The quality of the food is most important to me, but I also value a strong, dedicated team. Teamwork is something I have valued in business as well as in the classroom. It's as important to build trust and faith in my team as it was important to cultivate trust and faith with my students. I have also learned to "let go" as a practical step in trusting those around me and encouraging them—my experience as a teacher helped me do this. My motto as a teacher came from my background in Design Based Learning (DBL)—-an innovative way to teach through design. DBL is all about connections, about understanding that every problem has a solution. In the classroom those connections come from teaching students not to give up, to find a solution to a problem and to grow. It's a process that's similar to my work as a businesswoman and caterer. I listen to my clients and bring their vision to life while collaborating with my team. We can make great food and be great visionaries, but without a great team, we cannot produce successful events. Having respect and relying on my team brings these events together.
"I see what inspires me, I visualize it in my mind, and I make it my own."
There is a powerful connection between teaching and catering. Working in a classroom to manage a group of twenty-something students really taught me how to understand people and how to take care of them. Teaching and catering are separate careers but they have made me who I am. I have such a respect for teaching and it's sacred to me. Ladybugz, Inc. started the same time I started teaching and I learned a lot from both simultaneously. I understood people and their needs, how to take care of my students and my clients—-and above all, patience! There's a bridge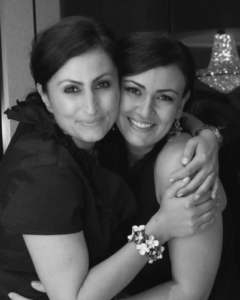 between the two fields, and while it's surprising to say, they have the same end-goal: To produce a product.
After getting my Masters in Education in 2002, I started teaching. One day I was planning a birthday party for my son, Robert, and the theme was ladybugs. My good friend Rosie was invited to the party and afterwards suggested we join together to launch a business focusing on birthday parties for kids — we called it Ladybugz, Inc. As a teacher I knew how to entertain kids and Rosie was in the food business at the time, so we planned to take on the responsibilities of a host: food for the kids, food for adults, entertaining kids, favors for the kids, the cake, and everything else. Rosie and I had the motivation, but it was impossible to anticipate what we were getting into. After a few events the business shifted back to food. We started the business at home with lots of sleepless nights after our day jobs. We often cooked until midnight and prepared everything for the next morning! We had the drive and passion to start Ladybugz, Inc, to work hard enough to surpass expectations and to succeed. A short time later, Rosie had to leave because family became a priority and I took over Ladybugz, Inc. She often lent a helping hand when needed. When Rosie left my husband jumped in and helped me with the administrative side of the growing business. Without his support during my college years, his believing in me and his work behind-the-scenes, Ladybugz, Inc. would not be where it is today.
Whether teaching or catering, I have a constant desire to be creative. I draw inspiration from what's around me and I'm always pushing myself to the next level. I see what inspires me, I visualize it in my mind, and I make it my own. As far as creativity there is no limit for me. People often ask if I'm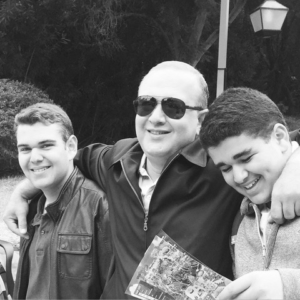 concerned about others copying my work—-not at all! In fact, I consider it a great compliment. It pushes me to come up with something new that hasn't been done before, even though almost all ideas are borrowed or adapted from someplace else. It's just like DBL: create things that haven't been done. It's a mindset that puts no bounds on what I can think of and do, and it's what inspires my creativity. Granted I couldn't have succeeded on my own, and needless to say there were difficult times. However, I learned to get through them by finding balance between two jobs, being there for my family, pursuing a passion, and taking care of myself. It's a balance that gives me comfort in knowing that things are taken care of and gives space for my creativity.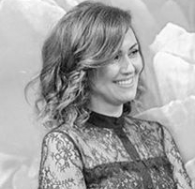 Shushan Darzian is the founder and owner of Ladybugs Catering & Events. Her passion for food, presentation and exquisite detail drive her mission to provide outstanding service for her clients. As a former educator, she is committed to life-longing learning and loves to travel. She resides in Southern California with her husband and two sons.
https://ladybugscateringandevents.com/wp-content/uploads/2019/02/LRG_DSC02385-1.jpg
428
640
Shushan Darzian
https://ladybugscateringandevents.com/wp-content/uploads/2022/11/Ladybugs_logo_Fall_Set-300x100.png
Shushan Darzian
2019-02-13 22:52:34
2019-03-15 23:50:04
Creativity Calls: From Classroom to Catering